Lakehouse Moments
2014-07-19 19:02:22
Thanks to the Parkers for another wonderful lakehouse weekend! Cool July weather, good friends, and a beautiful sunset. What more could you want?
View more truk blog entries
---
Katherine and Sadie
2014-07-13 12:40:14
Katherine and Sadie, the 9.5 week old Border Collie.
View more truk blog entries
---
One Second Everyday - April to June, 2014
2014-07-03 08:46:41
This video covers events from a trip to St. Louis, Katherine's Engaged Scholarship Award, Hayley's birthday party, our trip to Southern France, Sicily, and Barcelona, and the arrival of our new puppy, Sadie.
View more truk blog entries
---
Introducing Sadie (the Lady)
2014-06-26 07:09:07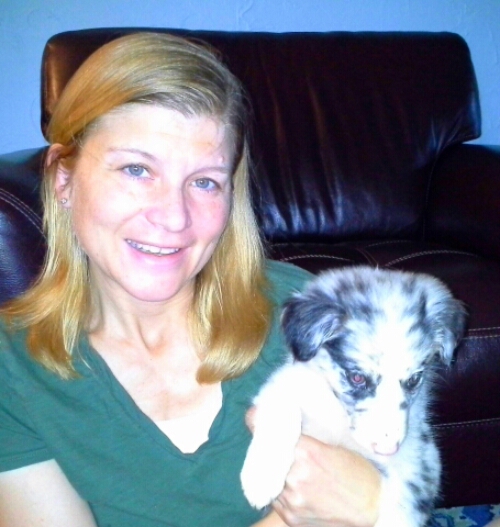 We got a new family member yesterday: Sadie (the Lady)! She is a beautiful 7-week old border collie.
View more truk blog entries
---
Beach to Bullring in Barcelona
2014-06-10 09:27:00
Today, we started out at the Picasso Museum. In some ways, this has been a very Picasso-infused trip. From the 1890s as a boy through his death in 1973, he did his best work along the stretch of sea we've been experiencing the past few weeks. The Picasso Museum in Antibes explored his later work, especially pottery, while the Barcelona museum focuses on his earliest drawings, sketches, and paintings. Both are excellent, and I'm still not the biggest Picasso fan, I can definitely understand the genius behind some of the best art in the 20th Century.
Next, we headed down to the beach. I'm always going to be in favor of a beach that you can visit via subway. The Barcelona beach is exceptionally nice, a great place to stroll and take in the sea air.
The Barcelona Metro is the perfect teleportation machine to get around this diverse and busy city. Next up, we visited an old bullring that the Barcelonenos modified to be a surreal 5-story mall.
What a fun and unexpected city!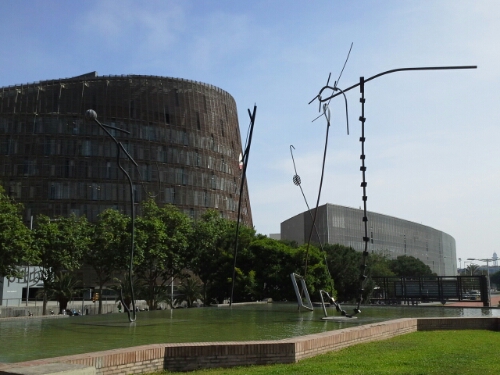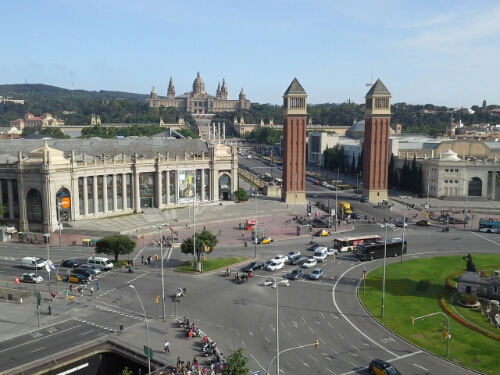 View more truk blog entries
---
Gothic Barcelona
2014-06-09 08:57:00
We started our first day in Barcelona at the must-see site for most of the 17 million visitors that visit the city every year, and as all of the other museums are closed on Monday, about half of that number descended on the Gaudi-designed masterpiece Sagrada Familia with us.
The church really is amazing and worth the admission price and crowds, but I'm not sure how "sacred" the place can feel with the crush of people all around. It has the feeling of a circus combined with an international photoshoot. I can't imagine what it would be like in the real high-season, July and August.
We also explored Barcelona's old gothic city, the marina, and Parc de Montjuic, with some tasty tapas on way back to the apartment. A fun day...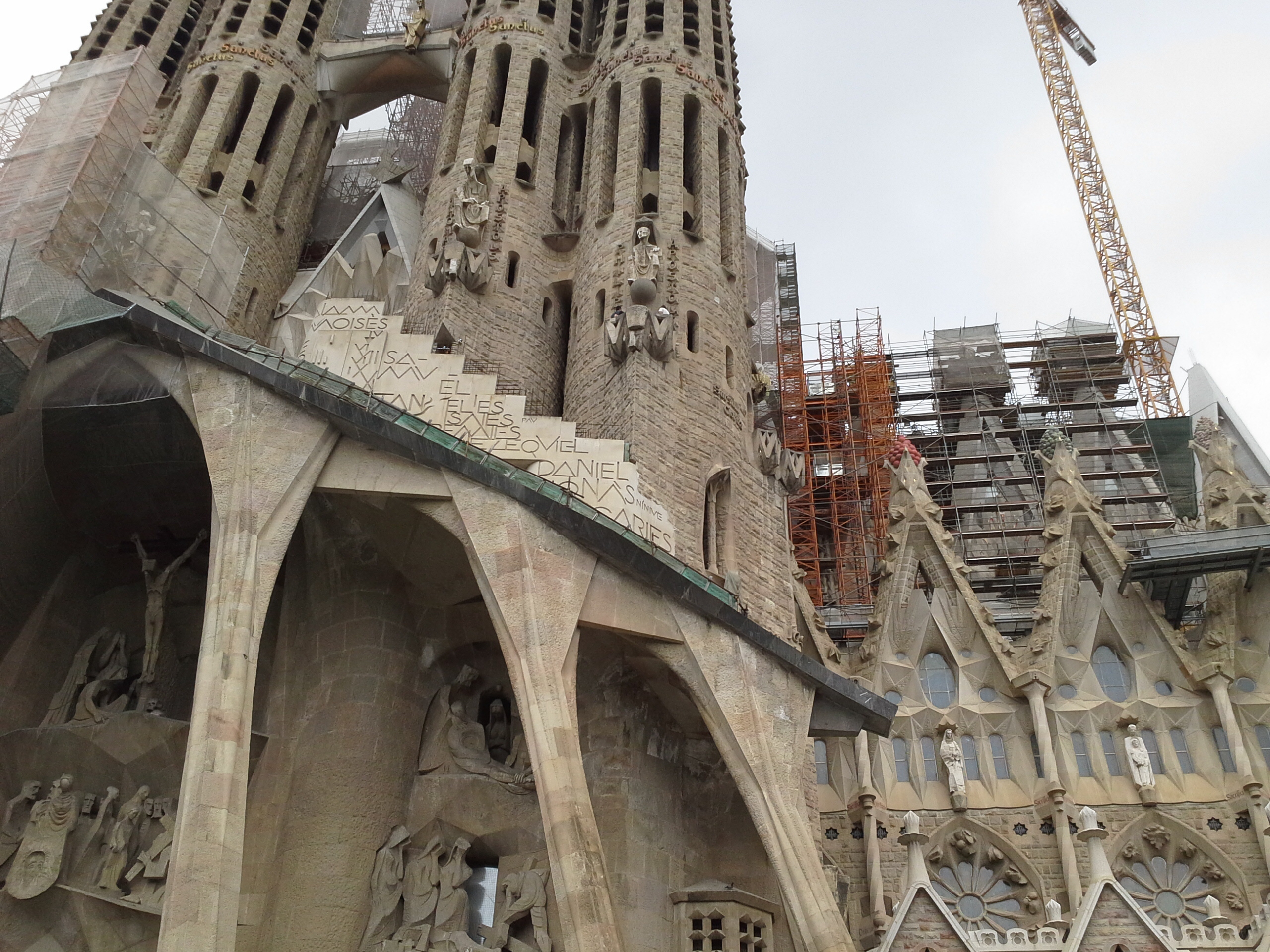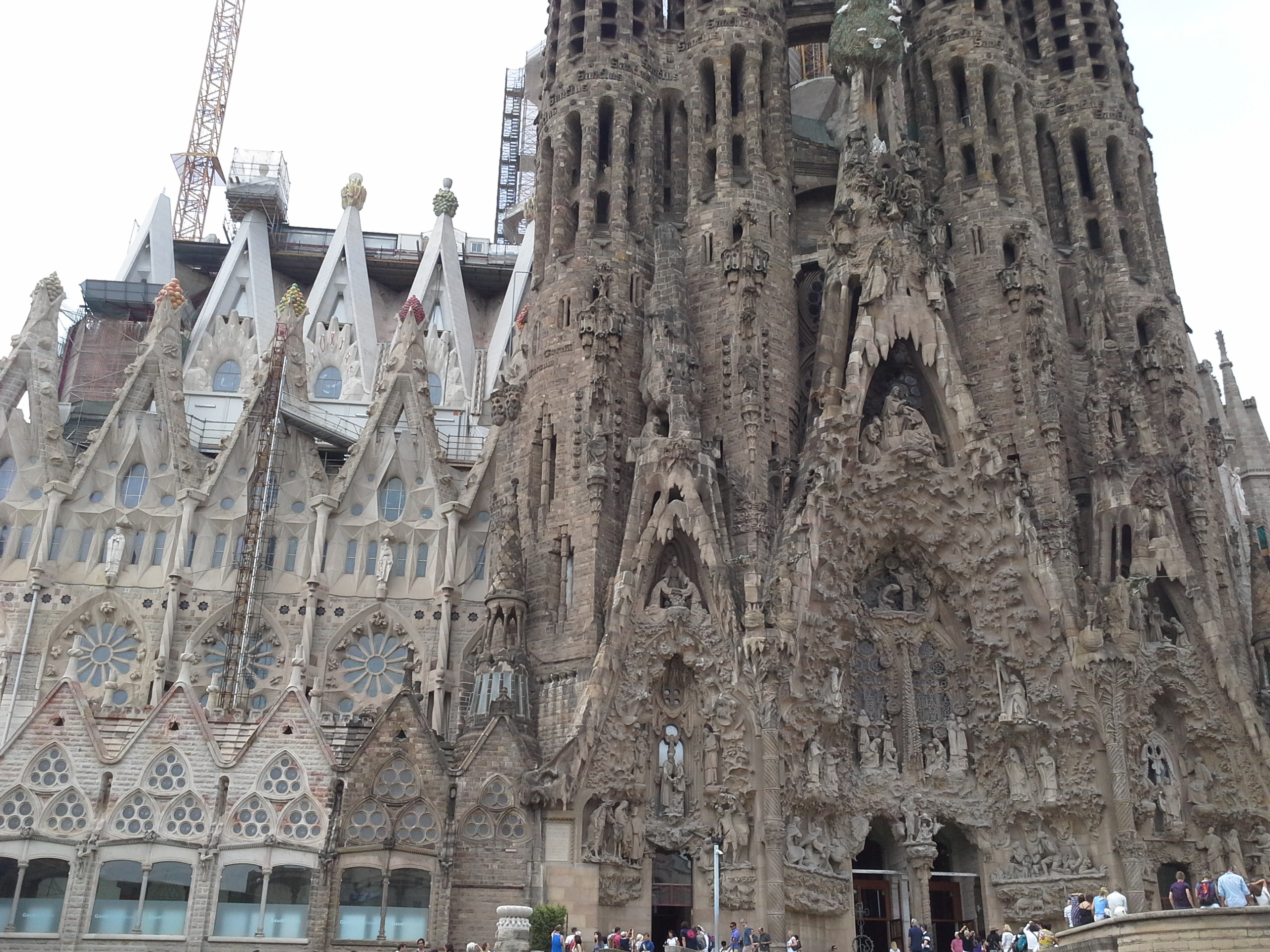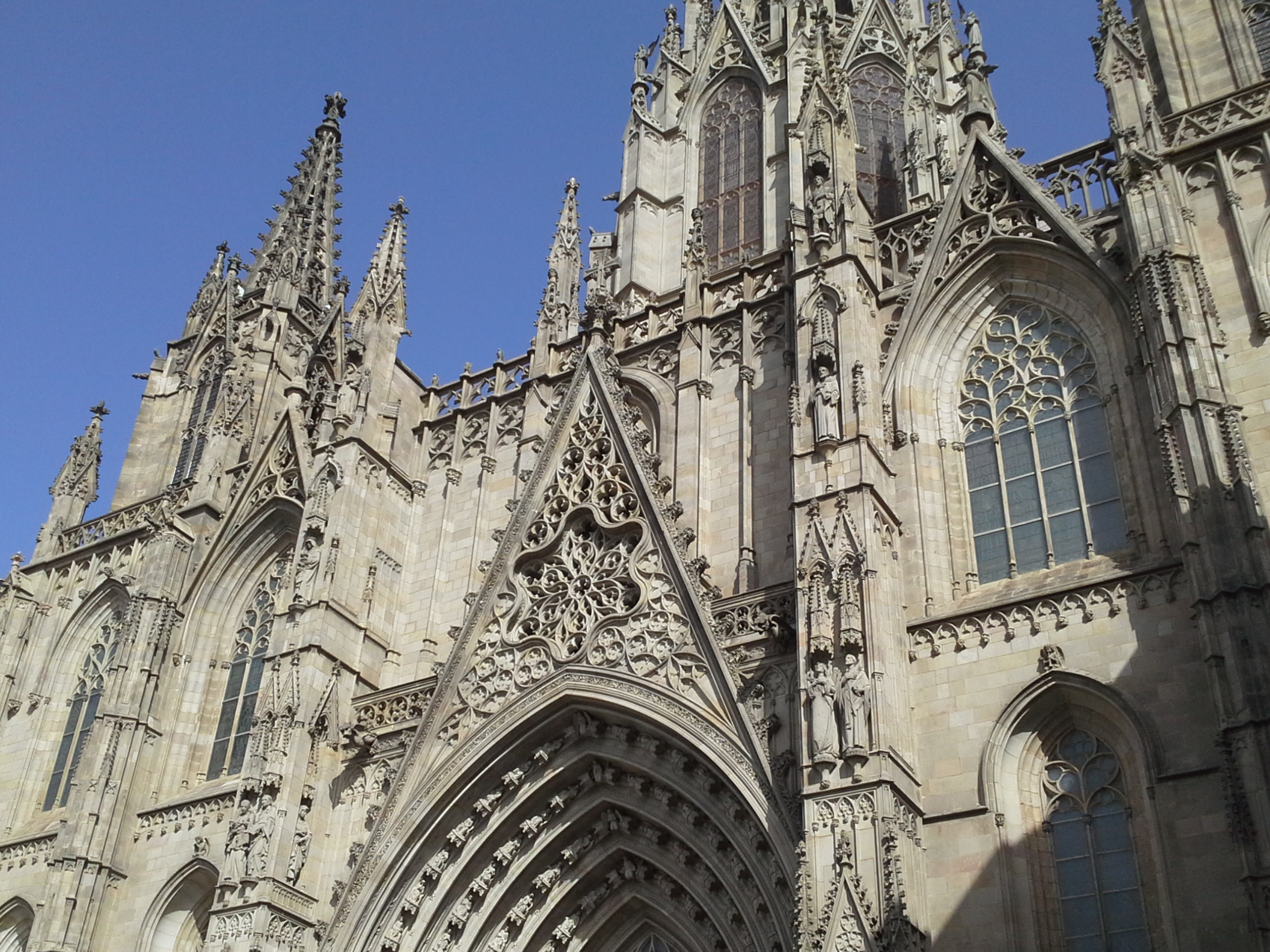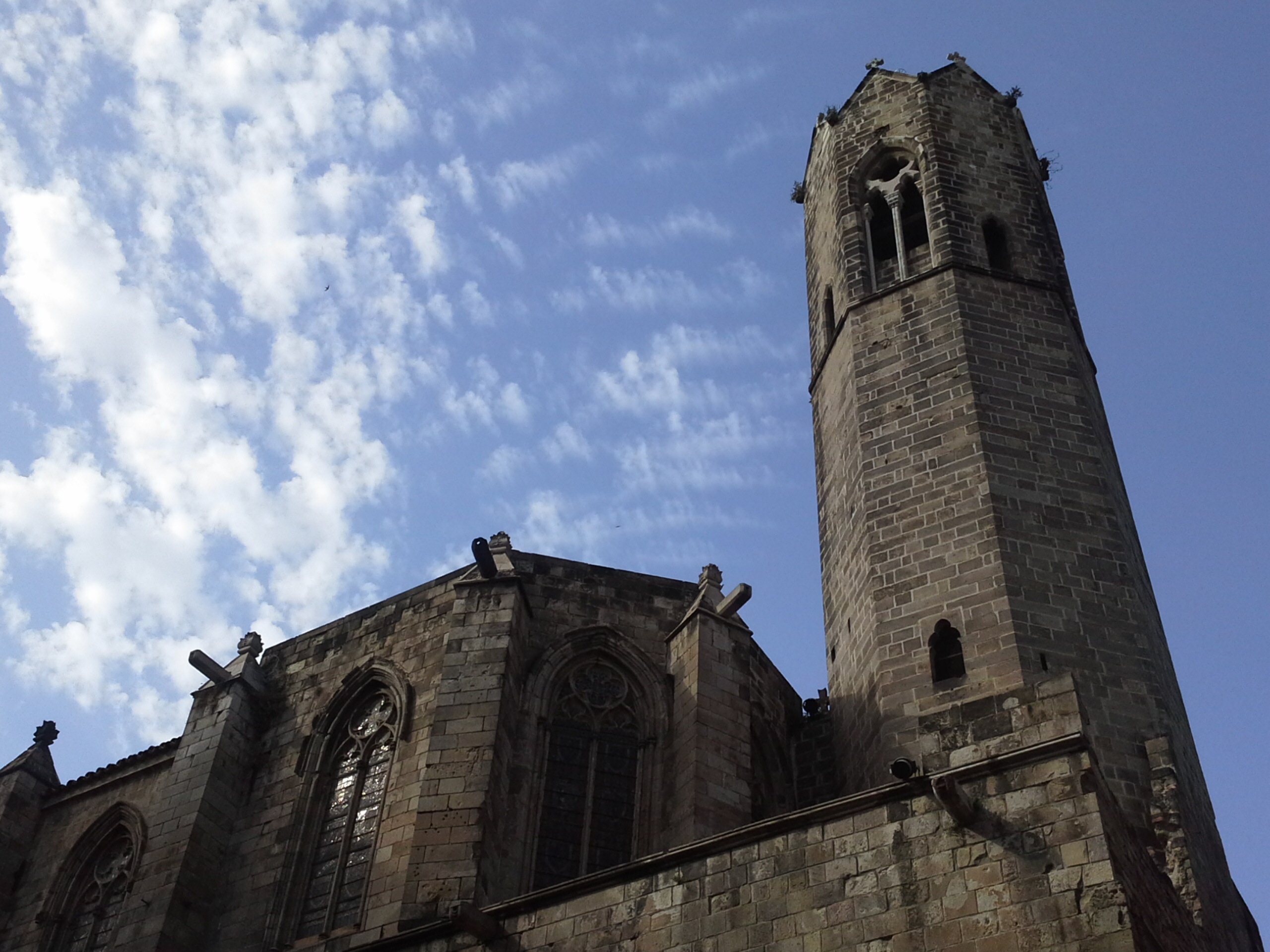 View more truk blog entries
---
Barcelona!
2014-06-08 05:05:00
Katherine and I just made it into the apartment in Barcelona, and this is the view from our window. This is a famous market but is under renovation this year.
Many thanks to Laura, Antonio, Guisey, Toy, Chicho, and Antonella for hosting us and putting up with all of our questions (in English, no less!) over the past week! It was sad to leave Sicily, but we know we will return someday.
View more truk blog entries
---
Island Hopping
2014-06-06 05:26:00
Katherine, Laura, Antonio, Chicho, Toy, and I rented a boat today for a look around some of the other Aolian Islands. We visited Lipari and Volcano, as well as stay off of the coast of Salina, where Chicho and Toy caught our dinner. What a wonderful day!
View more truk blog entries
---
Panarea
2014-06-05 05:32:00
For a change of pace, Katherine, Antonio, and I took the ferry over to Panarea, a nearby island to Salina. We walked around, got some sun, ate a granita, hung out a a beach, and viewed an archeological site. Panarea is a beautiful place, much smaller than Salina.
View more truk blog entries
---
Wonderful Salina
2014-06-05 02:38:00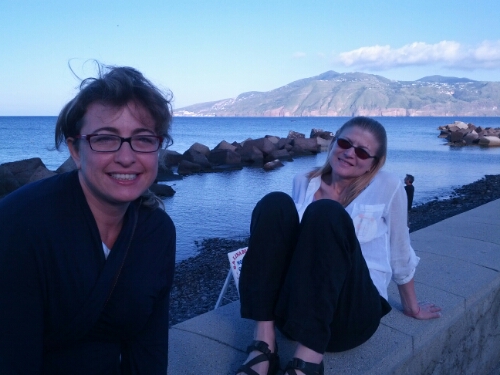 We are having a great time catching up with friends in Salina. A lot of relaxing going on here.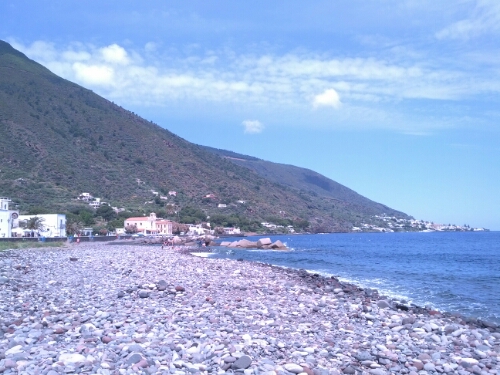 Laura organized a tour of a local winery, which was very interesting. They also produce capers, using this machine.
Otherwise, it has been a lot of sun, sand, cooking, eating, drinking, and just chilling. Just what we needed after France.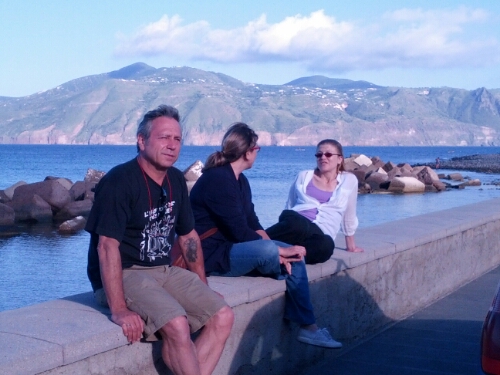 View more truk blog entries
---